Alan Riddick

Professional Toastmaster & Master of Ceremonies
Alan Riddick will be pleased to advise on the correct procedure in accordance with the accepted tradition, protocol, etiquette and social order. Alan will act as a Master of Ceremonies in a formal or informal manner as required, and co-ordinate the event on the day so that Host and guests may relax and enjoy it, knowing that the agreed timings and formalities will be observed.

Band of Gold have worked with Alan and can vouch that he is totally professional and a thoroughly nice guy too.

Alan Riddick: Toastmaster
All Your Entertainment Needs...



With over 10 years experience Glam Slam has enough industry knowledge to understand clients requirements and thrives on the challenge of creating new and imaginative ideas to make your event successful. In addition to our models and promotional staff Glam Slam is famous for supplying beautiful shot girls and guys to big name clubs and bars every week. Whatever your ideas are we will make them happen. Our policy is to build long term working relationships with all our clients by supplying the right staff for the job and we pride ourselves on our clients re-booking rate. The agency is hard working, dedicated and attentive to each and every project, big or small.
http://www.glamslamentertainments.com/

PHOTOGRAPHER
with On-Site Printing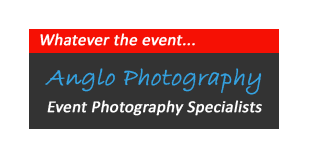 Edit, Enhance & Print On-Site within minutes!
Portraits, Sports & Commercial Photography